How Our Mobile Dentistry Process Works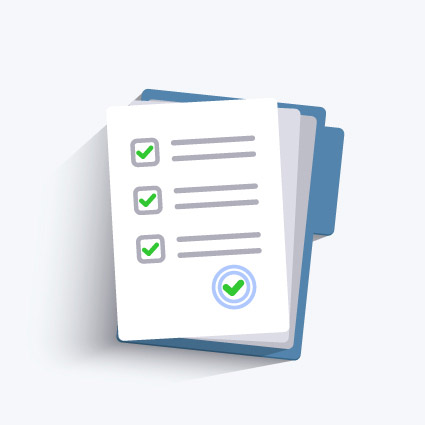 Schedule an initial comprehensive dental exam
and cleaning
We will schedule an initial consultation and cleaning. If you have an urgent dental need, please call us so that we can expedite the scheduling process.
If you are a caregiver or family member and wish to be present during the exam, please let our team know.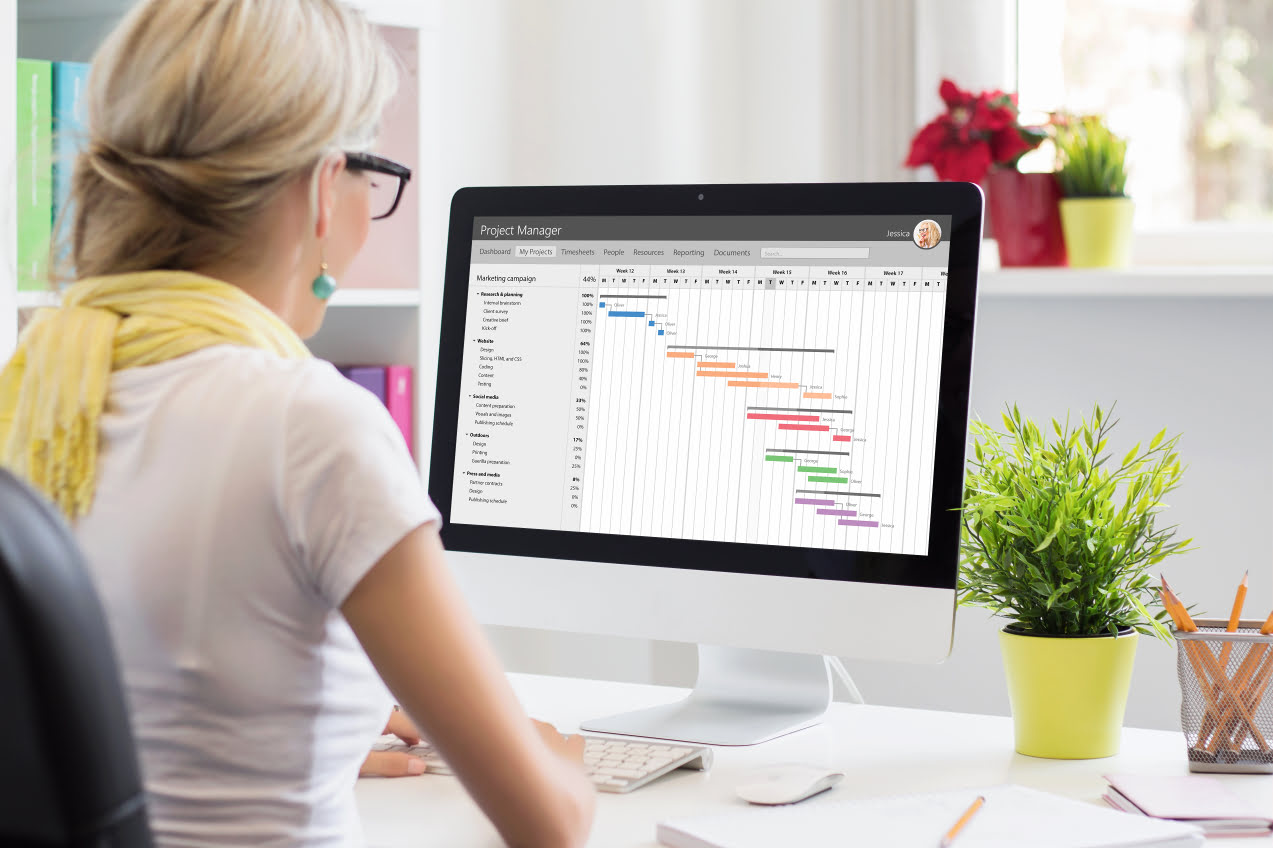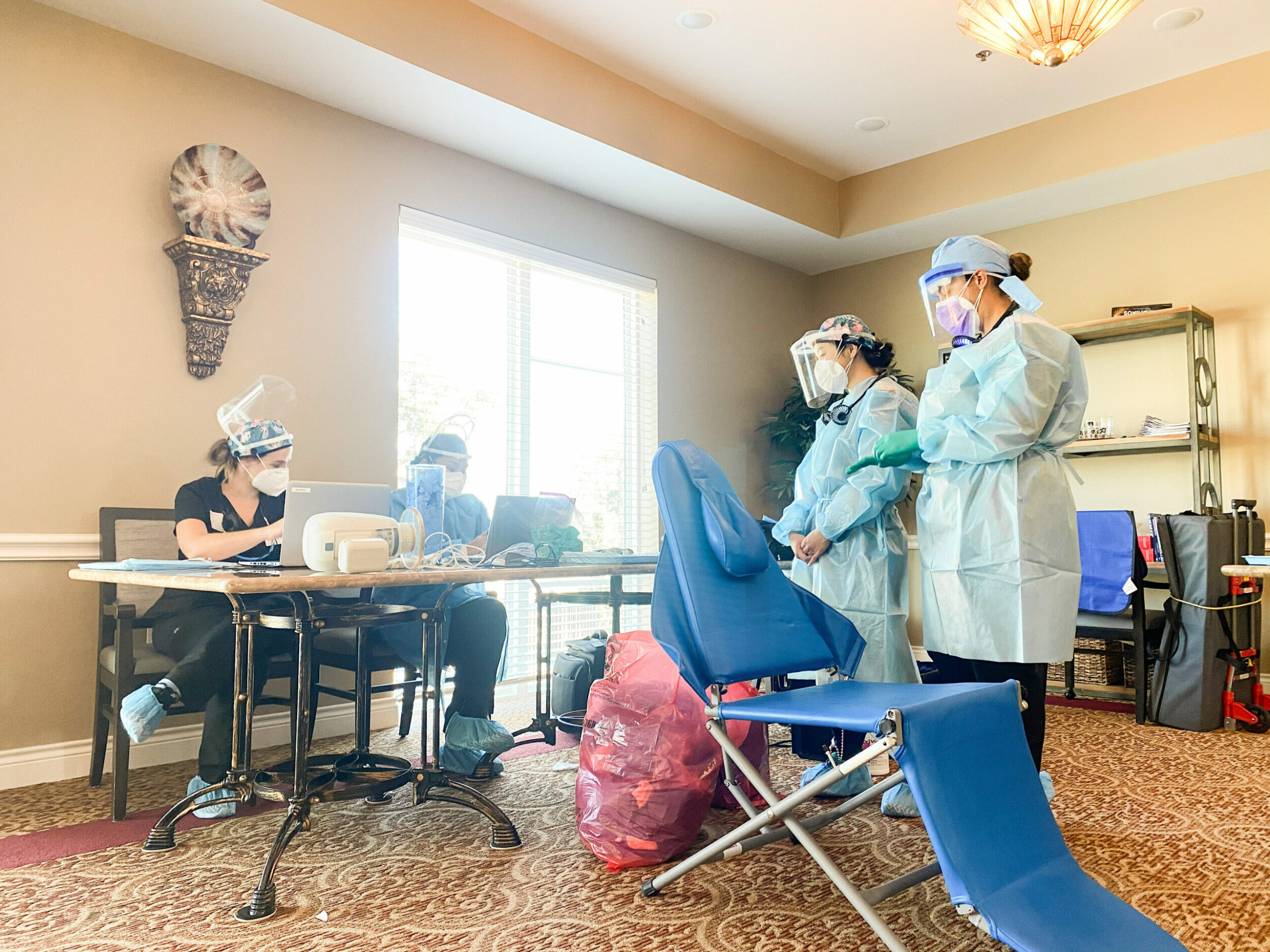 Dental team visit
Our dentist will conduct a comprehensive new patient examination, including x-rays, in the comfort of your home or facility. If applicable, our team will follow up with any recommended treatment to address issues identified during the exam. A cleaning will also be completed at this visit.
We can attempt to begin treatment at the first visit if treatment is required and approved. Some dental treatments require additional visits from our team as well as impressions sent to a dental lab.
Our dental team uses military-grade portable equipment to establish a temporary examination and procedure area within your home or community. This includes a portable chair, operatory, suction, and all other necessary equipment and supplies.
Routine quarterly follow-up visits
(periodic exams and cleanings)
We reduce your stress by handling all the logistics and scheduling, including communicating upcoming visits to the living community if applicable for the patient. We recommend periodic exams occur every 6 months and prophylaxis cleanings every 3 months. Routine cleanings are critical to maintaining oral health and preventing against decay.