Tooth Wisdom: Why is oral health important?
Your mouth and teeth play a major role in your overall health and quality of life.
Studies have shown that gum disease increases a person's risk of heart disease by 20%. This is because inflammation and bacteria from the gums can lead to the narrowing of important arteries.
Update on Procedures & Precautions
The health and safety of our patients, team members, and the community remain our top priority. Therefore, we have updated our standard operating procedure with additional protocols to ensure our infectious disease control policy is up-to-date, and adheres to the new guidelines and regulations provided by Occupational Safety and Health Administration (OSHA), Center of Diseases Control (CDC), Food and Drug Administration (FDA) and American Dental Association (ADA).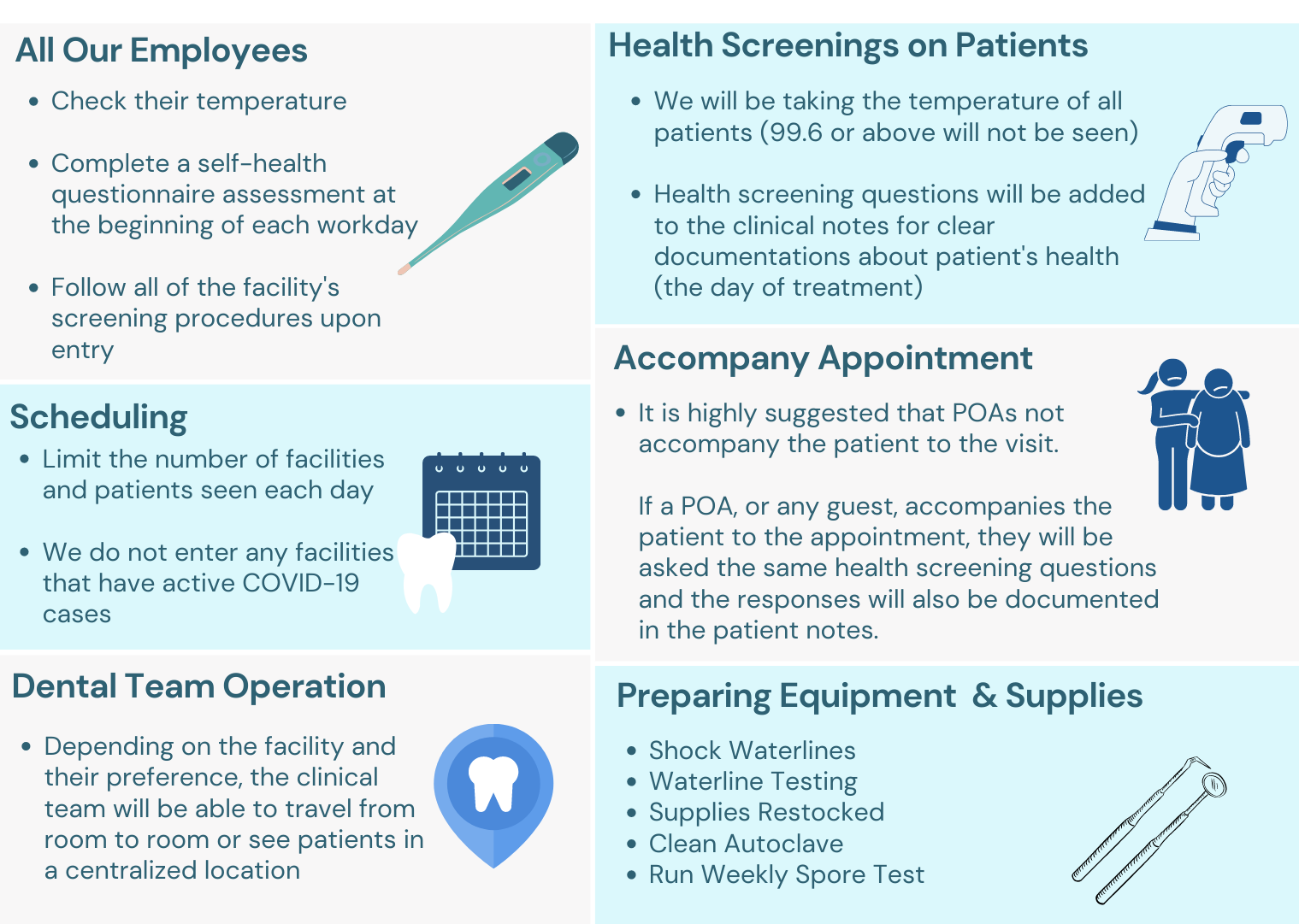 Personal Protective Equipment (PPE)
Team members are wearing the following PPE as described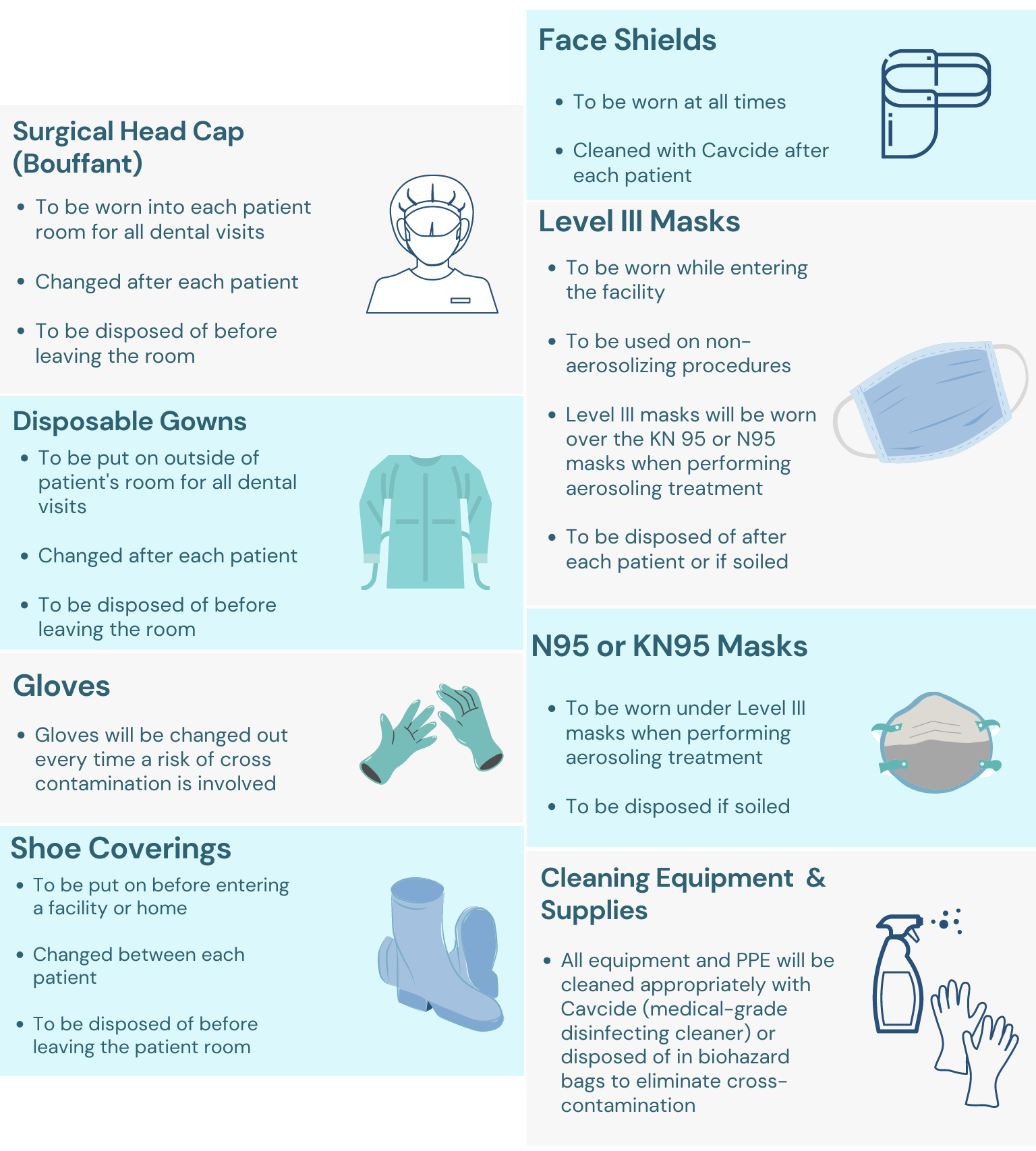 Importance of On-Premise Dental Care