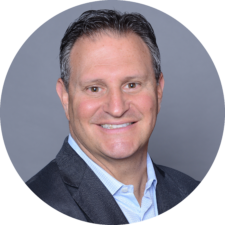 Matt Schreiber is responsible for leading Enable Dental's Sales, Marketing, and Account Management teams. He is a proven healthcare leader with over 25 plus years in healthcare. Matt has spent most of his career in various sales and client-facing focused roles such as Chief Growth Officer, Chief Revenue Officer, Vice President of Sales and Marketing, and Vice President of Business Development at well known companies including Cigna, Modernizing Medicine, Amerisource Bergen, Medco/Express Scripts, ChronWell, and The Solutions Group.
Matt's proven experience in revenue generation, growth and scalability, strategy development, business management, product marketing and positioning, as well as P&L management, has allowed him to help companies become extremely successful.
Matt earned both his MBA and a MS degree in technology from the New Jersey Institute of Technology.  His undergraduate degree was completed at the University of Cincinnati where he earned a Bachelor of Science degree from DAAP in Health Planning Administration.
Matt resides in South Florida with his wife Jodi, and their two children Morgan and Garrett.