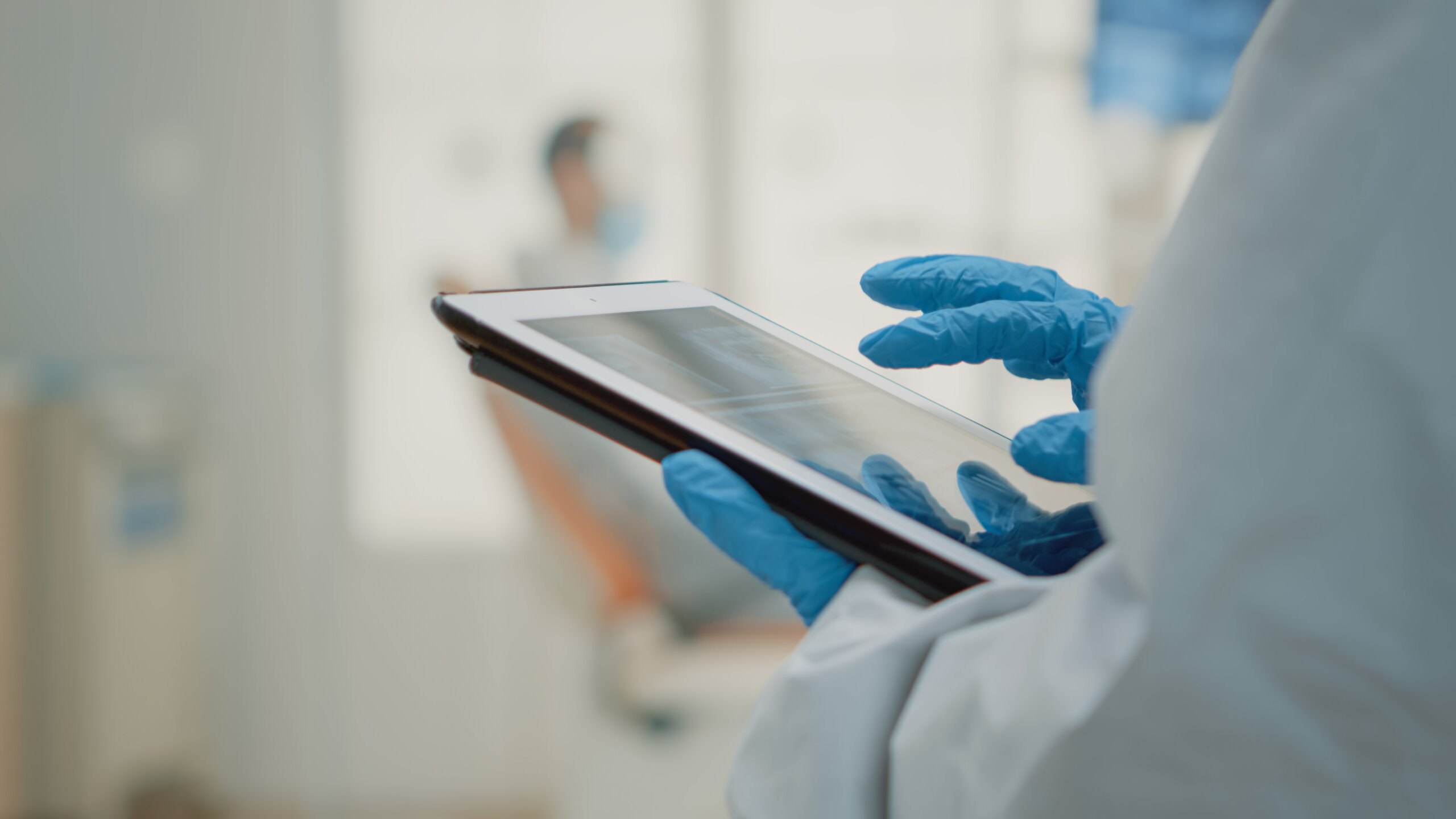 What We Do
How do I sign up?
Before we can see a new patient, a Consent Form must be sent to us by the patient or Power of Attorney of any patient who cannot sign for themselves. You can obtain a Consent Form by calling our office: (866) 988-4504 or by emailing [email protected]. For returning patients, we will automatically schedule you for the frequency that was selected on your consent form, or simply call our office for a visit.
Do you have a van or do you set up inside?
We have portable equipment which is brought inside to the patient. This includes a portable dental exam chair, a digital x-ray system, and a portable operatory system.
Can you come to my house?
Yes, we can see patients in a home setting. The home-visit service fee depends on your location relative to our dental teams.
Do you take x-rays?
Yes, we have a low power digital x-ray system which allows for immediate viewing on a laptop. X-ray imaging is required to become a "patient-of-record".
How often do you come out to see a patient or a senior living community?
Our dentists and hygienists visit partner communities and see patients on a quarterly recall, at the minimum. At many communities, we are there on a weekly basis providing support and care for our patients!
How far in advance do I need to fill out paperwork before I can be seen?
When a New Patient Consent Form is sent to us, we can typically see you within a couple days depending on our routes and schedule.
Do I need a Fluoride treatment?
Our dentists highly recommend a fluoride treatment with the patient's prophylaxis cleaning. Studies have shown fluoride treatments to be very helpful in several ways for elderly adults. It remineralizes teeth which can reduce tooth and root decay. Adults with gum recession are at risk of root decay because the surface becomes exposed to decay causing bacteria in the mouth. The older you are, the more prone you are to gum recession.
I just want a cleaning - do I have to need an exam?
All patients seen by our registered dental hygienists must be a 'patient-of-record' and therefore seen by one of our dentists.
Why do you separate exams and cleanings by several days?
We have found with our elderly clientele, that many can not remain comfortable for the time needed to do an exam and then a cleaning. Therefore, we do exams on one day, then return for cleanings on a separate day.
Do I get billed for procedures that are not completed?
We try to complete all of the scheduled procedures. For a new patient, these are very important to the patient's Oral Health. It is important to take x-rays and have a complete exam in order to make a diagnosis. Our teams are skilled and focus on providing services to patients in Assisted Living/ Nursing Homes, so we understand how to provide care to patients with many different medical scenarios including dementia. However, if we are not able to complete all of the procedures, then will just bill for the services completed.
What is the difference between Mobile dentistry and portable dentistry?
Mobile dentistry refers to a dental practice that operates from a van or RV. The van or RV is equipped with a complete dental clinic, including a dental chair, equipment, and supplies. The dentist travels to various locations and provides dental services on the spot. This approach is especially useful for people who have difficulty accessing dental care due to transportation, mobility, or financial issues.
Portable dentistry, on the other hand, refers to a dental practice that brings all the equipment and supplies into a building. The dentist sets up a temporary clinic within the building, providing dental services to the patients there. This approach is commonly used in assisted living facilities, schools, and other community settings where a permanent dental clinic is not available.
In conclusion, both mobile and portable dentistry aim to make dental care more accessible and convenient for patients. The difference lies in the setting in which the services are provided, with mobile dentistry taking place in a van or RV and portable dentistry taking place within a building.
Billing
Can I arrange a payment plan?
Payment for the services provided are expected on the same day as the services rendered. There are rare exceptions to this approach and these should be discussed prior to the day of service. In the very rare event when a financial payment plan is needed, we have partnered with CareCredit to assist in this process.  More details can be received by emailing [email protected].
Do you provide group home discounts?
Yes, we waive all home-visit fees for assisted living, memory care, skilled nursing, and similar facilities.
Do you accept dental insurance?
Yes, we process claims for you as an out-of-network dental provider. Full payment is due at time of service from you and we will credit your account when payment is received from the insurance company. Please verify your insurance policy provides coverage for out-of-network providers. Our billing team is happy to provide you a pre-filled ADA insurance form that you can provide to your insurance company to see if the procedures are covered and at what amount. Please call us and we can walk you through the process!
Can Enable Dental help me get reimbursed by my insurance?
Yes! Enable Dental will provide you a insurance claim for upon request to submit to your insurance company for reimbursement. The claim for will have all procedures and prices listed for you convenience. Simply fill out your policy number and cardholder information and submit to the claim to the address listed on your card.
Does Medicare pay?
Medicare does not currently cover any general dental procedures.
Are you able to take Medicaid?
No – we are not currently a medicaid provider.